Description
Flexibility Without A Premium
The Architectural Series fireplaces are designed to fit your imagination. Zero-clearance installations, load-bearing designs*, and a custom firebox airflow system so you can complete the look with artwork or a big screen TV, right above the fireplace.
With seven layouts, three glass heights, and flames that run 3' to 8', you can add a luxury fireplace into virtually any design.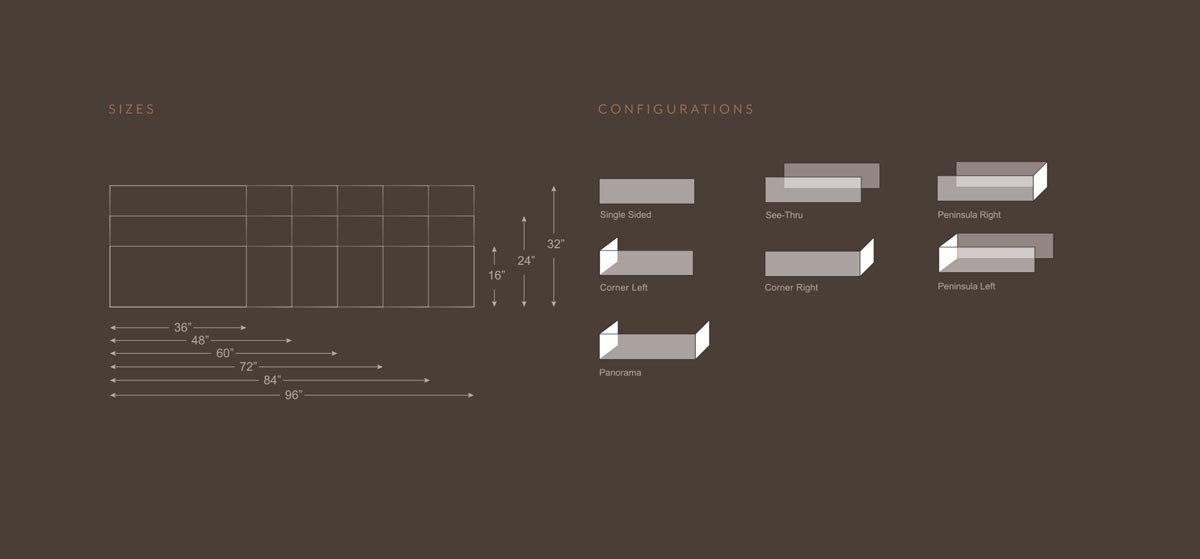 Choose The Look That Fits Your Vision
Configure your fireplace with a backdrop of porcelain panels, enameled in our factory in North America. Available in two colors: Lustrous Black or Matte Titanium.
For a seamless look, choose the one-piece, continuous reflective back glass that draws focus to the fire. Both are standard options, and with a bed of tumbled, translucent glass, provide a luxurious look with or without the flame.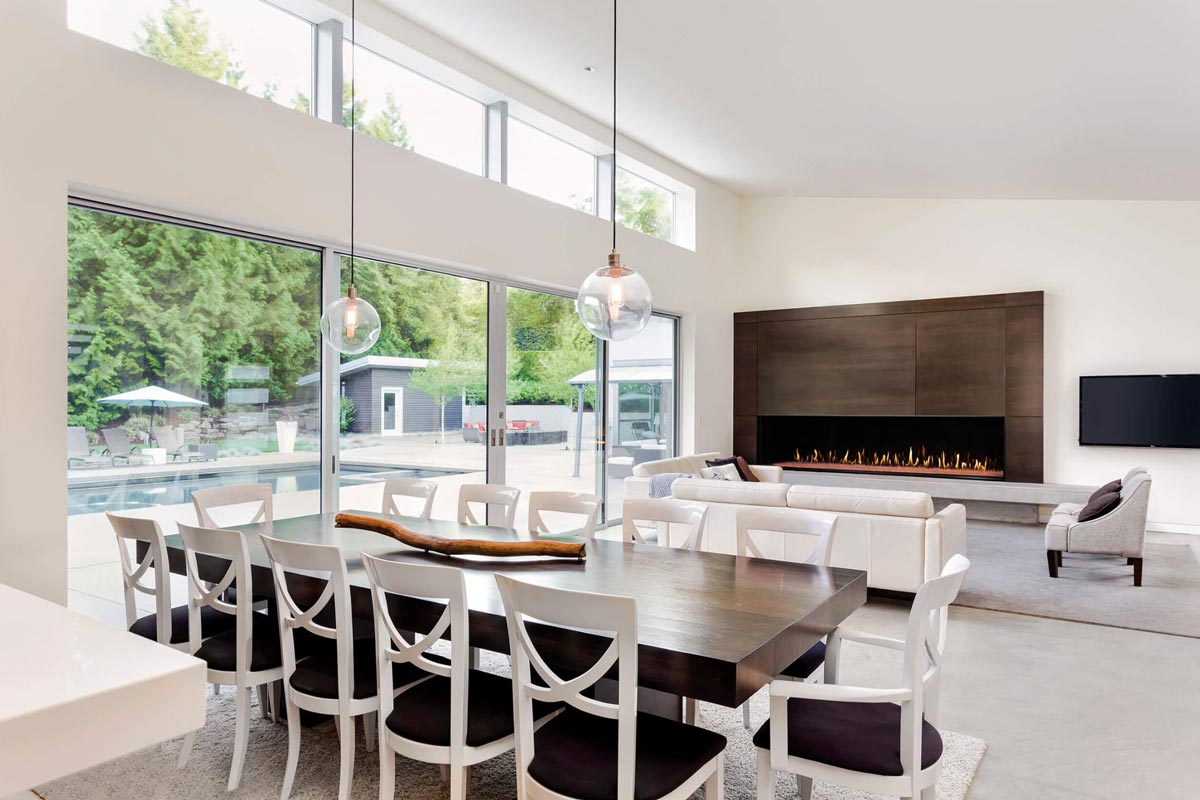 Light Bright
Choose any color on the spectrum with the under-burner LED panel. Our innovative design provides consistent light in whatever hue suits your mood, with dimmable controls so you can choose the color's intensity for your preferred ambiance.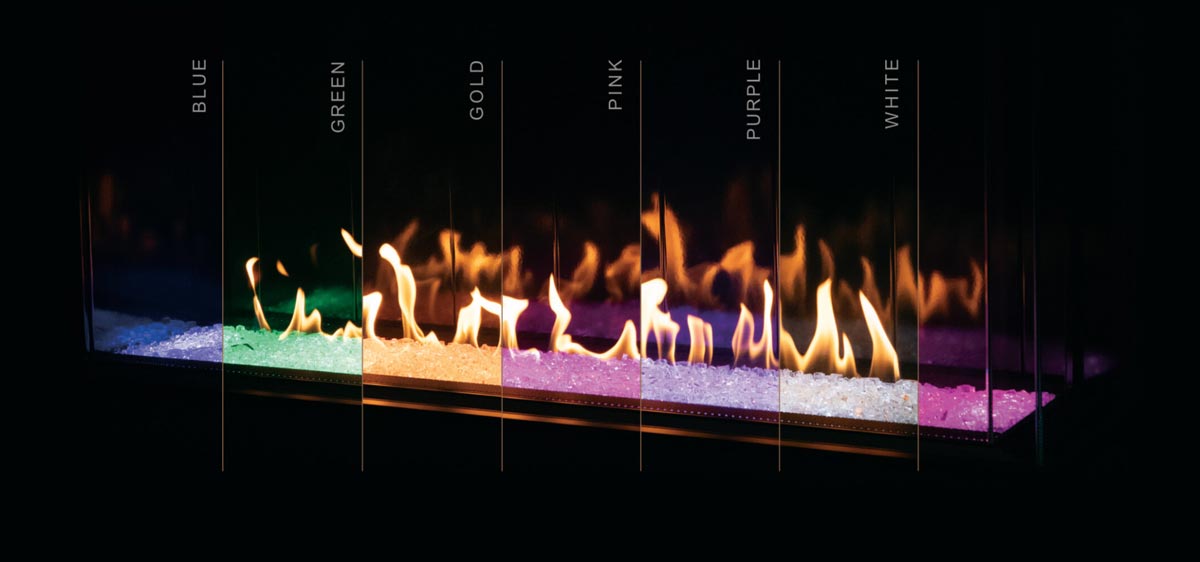 Designed for Professionals
Architects, designers, and builders love our venting systems that accommodate every application. Powered direct venting, flexible terminals, and a flush termination system allow venting through exterior walls or the roof, in houses or condos, and powered venting systems allow for 150' of run and up to six 90° elbows. Venting options include horizontal flush mount, horizontal surface mount, and vertical surface mount.