Fireplaces are what we do
With a wide variety of hi-efficiency and luxury fireplaces to choose from in both wood-burning and gas-burning, plus the capability to design, install, and service, we can be your one-stop-shop. Stop in at either our Apple Creek location, or our Charm location and check out our vast selection of display settings. With our Fireplace Design Center, one of our professionals can walk you through the design process and price the whole package for you. We can give you a visual of the setting, helping you choose facing options like stone, tile, shiplap, mantels, corbels, and the like. After that, we can do your whole project from start to finish.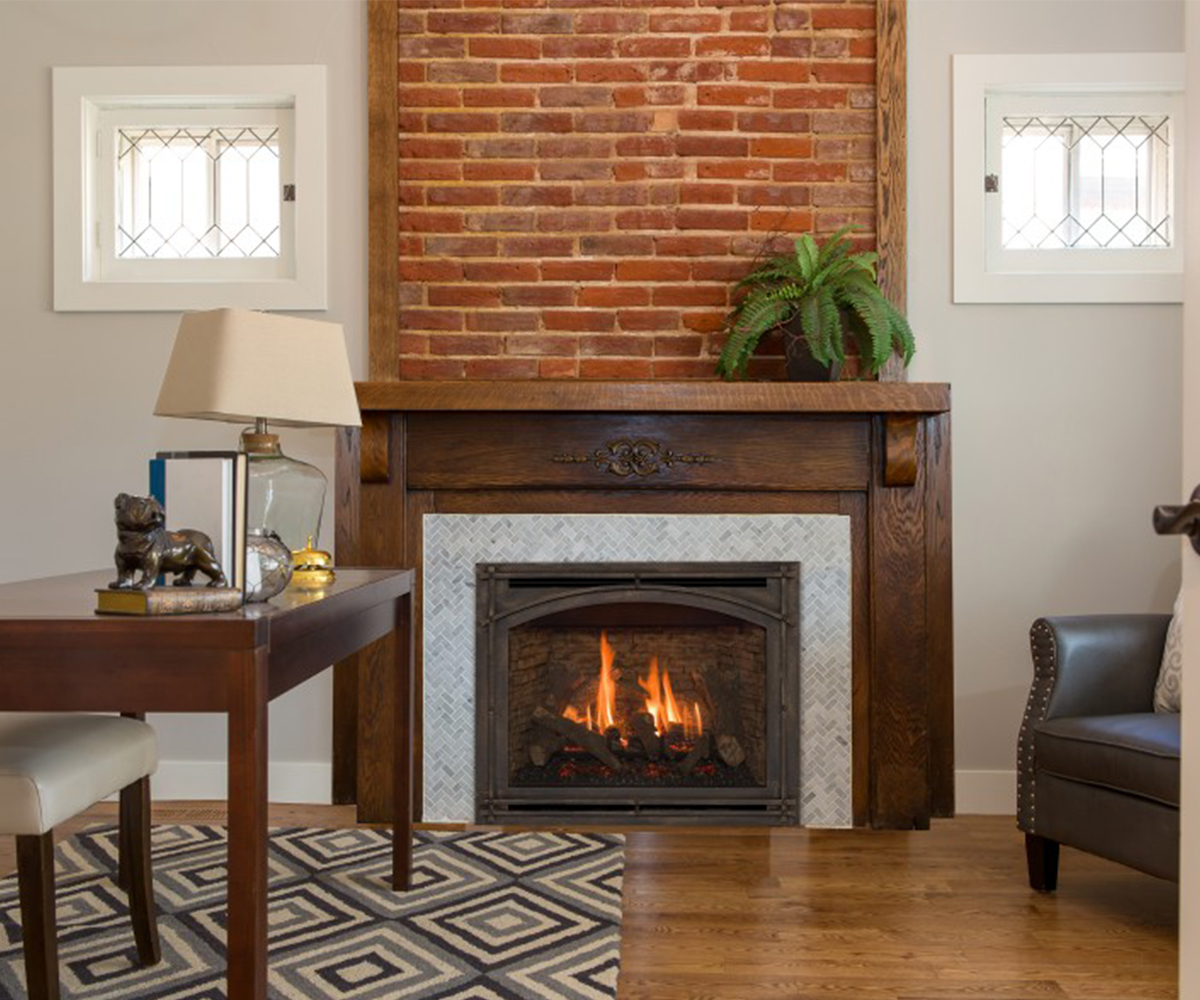 Gas/ Propane Fireplaces
Direct vent gas or propane fireplaces are a great add-on for any home. With hundreds of looks available, ranging anywhere from rustic to super modern, they are capable of heating a large area with the push of a button. Most of our fireplaces come equipped with a full-function thermostatic remote control,  electronic ignition, and modulating flames. Or if you wish to create a focal point in your house, without as much added heat, you might want to consider a luxury fireplace, by Town & Country Fireplaces, known for its massive flame. All these units can be framed right into a wooden wall, and faced with whatever your choice of a facade may be. Every gas fireplace setting is custom!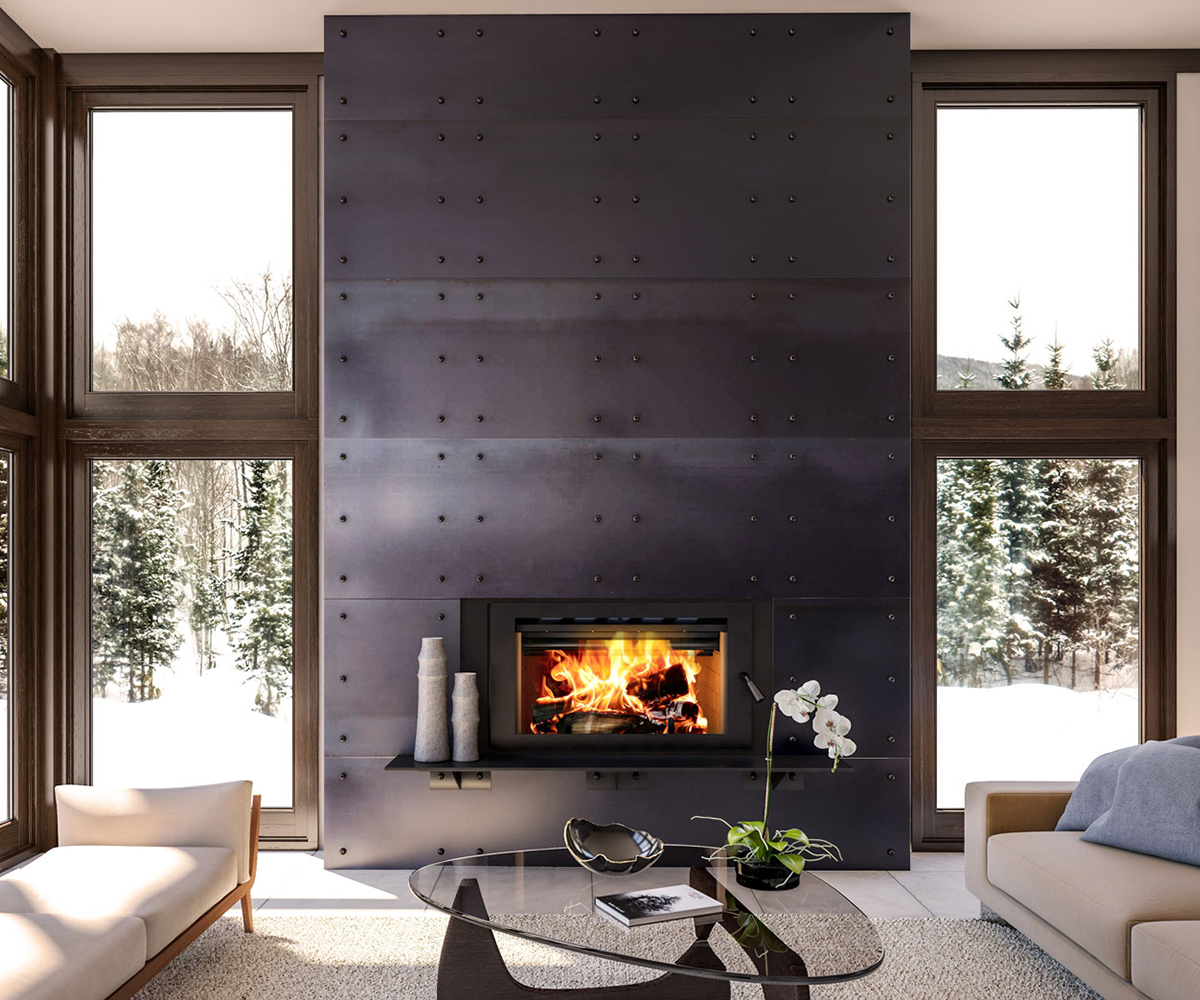 Wood-burning Fireplaces
Create your dream fireplace setting while heating your house efficiently. Our specialty fireplaces are basically a hi-efficiency wood furnace built into your wall, leaving the facade a blank canvas to customize with your choice of facing material. With options such as heat duct systems, and gravity heat kits you can heat an entire home if desired and still choose among our many options for your preferred look. And if you would rather have just a little bit of heat while maintaining a massive flame you might want to consider a Renaissance luxury fireplace, with a guillotine-style door and screen, and the appearance of an authentic masonry fireplace.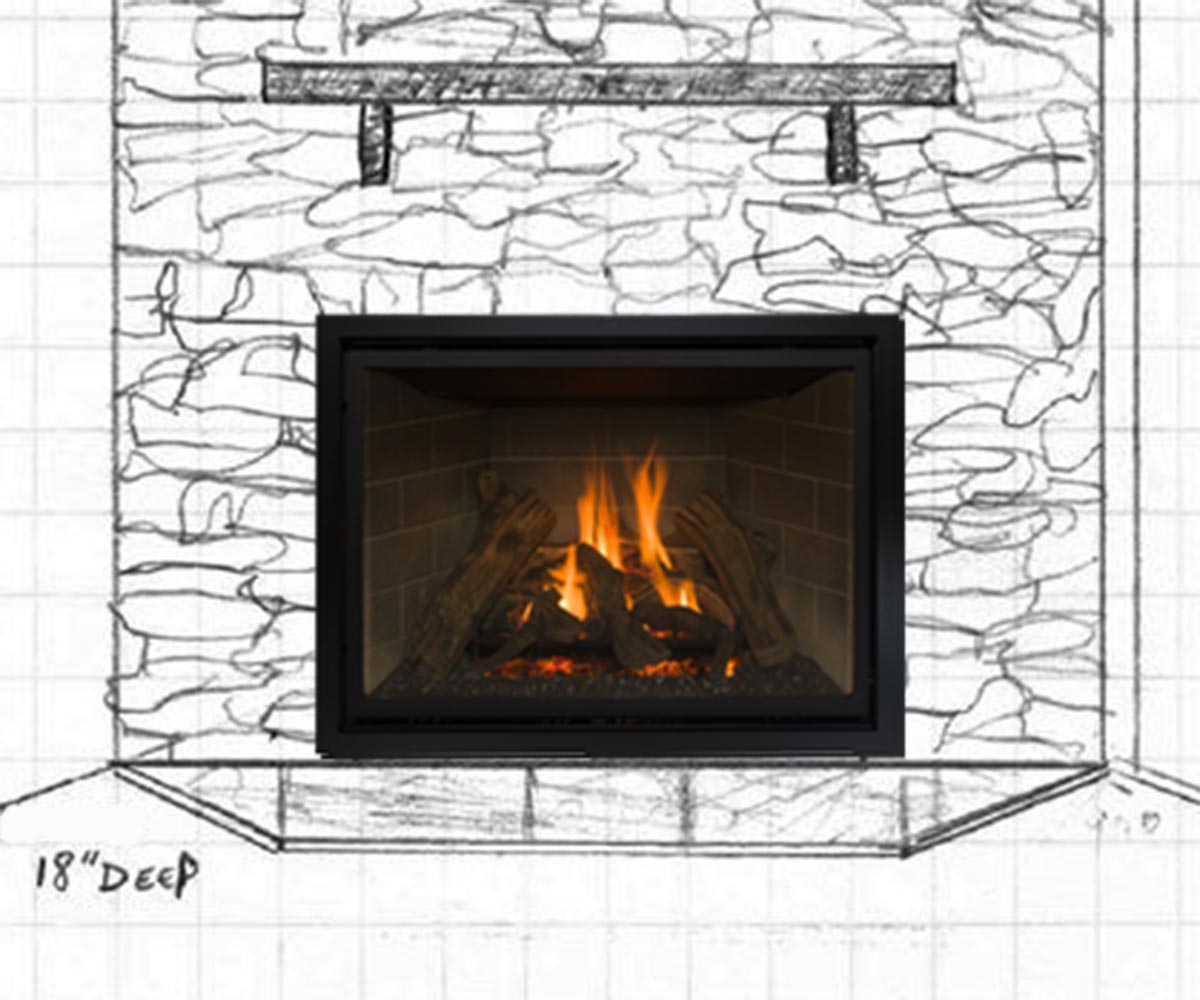 New Construction
If you are building or adding on to your house, a fireplace will add value, beauty, and comfort to your area. If you are working with a contractor, make sure you help make the decision on what fireplace you are getting, rather than having the contractor choose one. We can help you pick out a fireplace, then work with either you or the contractor on scheduling and pricing. In most cases, if it is new construction, the contractor has us install the unit, and uses his own contacts for facing it with stone or tile, mantel, etc. However, we have the capability to do the complete project if desired.
Remodeling?
If you are remodeling and adding or replacing a fireplace, we are glad to assist you. This can be a challenging project, but the reward of a beautiful new fireplace is worth it. The best way for you to approach this is to make a stop at one of Coalway's locations and talk with one of our experts, helping you get an idea of what unit, facing, and mantel you would be interested in. After that, we can do an in-house consultation for you and figure out what we need to do to make it happen. At that point, we can give you a visual and exact quote, and proceed to get the project moving along for you!