Description
THE RUMFORD ADVANTAGE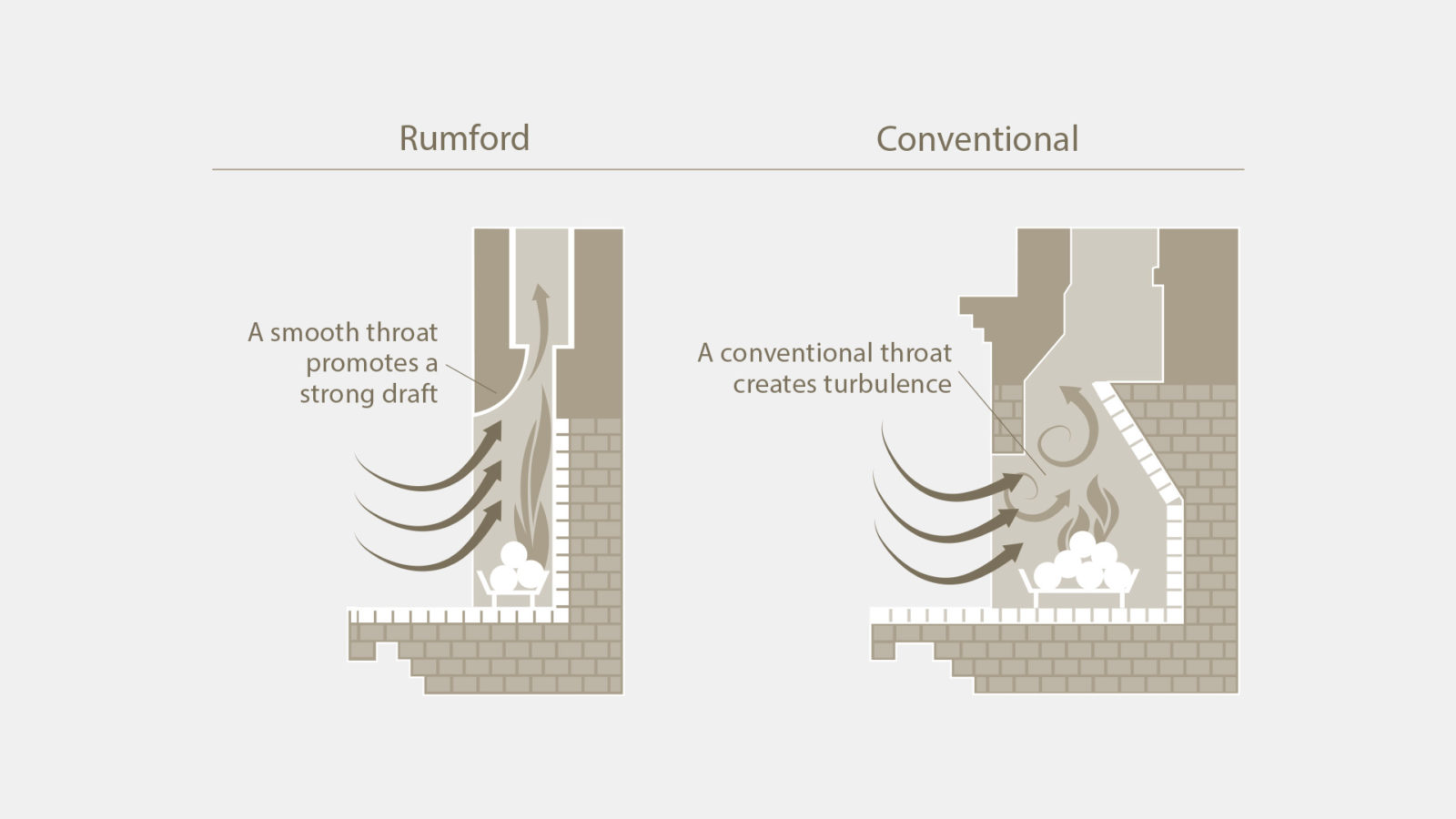 True Rumford fireplaces have a very specific shape. Features include a shallow firebox, angled sides, and a curved throat. The curved throat section of the Rumford model creates laminar airflow into the chimney flue and reduces air turbulence in the firebox. The results are a strong draft, easy lighting, and no smoke in the home.
FIRE UNLIKE ANY OTHER

The fire in a Renaissance Rumford fireplace lights faster and burns brighter than a traditional masonry fireplace.
UNTOUCHABLE EMISSIONS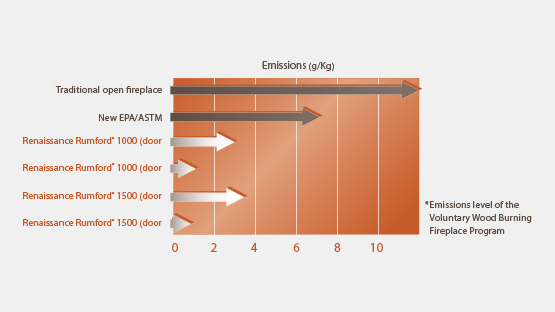 Renaissance Fireplaces has brought open fireplaces into the 21st century, thanks to decorative fireplaces with emissions so low that there is no visible smoke within two minutes of lighting the fire.
KEEPING YOUR HOME AIRTIGHT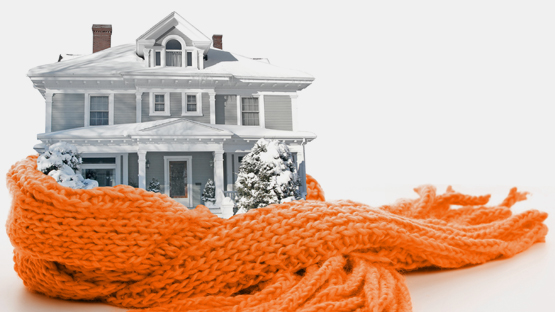 Preventing heat loss from your home is just as important as heating it. Renaissance fireplace doors seal tightly to prevent warm air from escaping up your chimney. Our optional Chimney Top Damper completely seals off the top of the chimney making it ideal for passive homes.